Program Description
You are welcome to attend a free information session to speak to an advisor in person.
---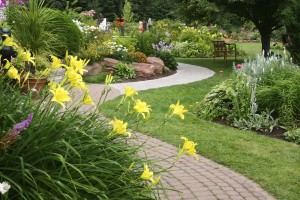 Yes, a garden can be stunning and low maintenance, a haven for wildlife in urban environments, a self-sustaining ecosystem — all at the same time!
Landscape health starts with intelligent design. In this course you will explore the intricate relationships within ecosystems and how you can work with them to create vibrantly beautiful and healthy gardens. Be prepared for an eye-opening experience that will challenge some commonly held beliefs and will leave you empowered with a new understanding of how a garden works.
Fees include handouts, unlimited access to our on-line plant database, unlimited access to our on-line course resources, community center (including library), discussion forums and more. Fees do not include textbook or supplies (to be discussed in the first class).
This program is co-sponsored with Gaia College (www.gaiacollege.ca) and endorsed by the Society for Organic Urban Land Care (SOUL).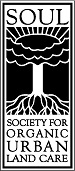 Current Course Offerings
---
PREREQUISITES – Students should meet all the following prerequisites before registering:
Have internet access
Have an email account
Students must arrange their own transportation to off-site events
The Organic Master Gardener Certificate and Ecological Plant Knowledge courses are recommended as prerequisites; we see students struggle in this design course if they do not have sufficient knowledge of ecosystems and — very importantly — plants
Semester 1 is a prerequisite to Semester 2
---
Course costs are subject to change each term; future course offerings may charge different amounts.
EDOLOGICAL LANDSCAPE DESIGN CERTIFICATE – SEMESTER 2
Course Schedule
16 sessions
2018-Jan-23 to 2018-Mar-24
Tuesdays 6:30 pm to 9:30 pm
Saturdays 1:00 pm to 4:00 pm
Course Location
Riverway West School
4340 Carson Street
Map
(Some classes will be off-site)