---
PROGRAM DESCRIPTION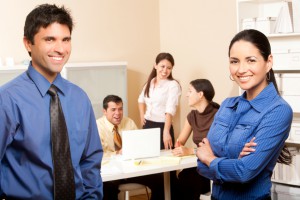 The Accounting and Payroll Administration program will provide a thorough working knowledge of fundamental accounting, bookkeeping and payroll procedures. The program provides the skills necessary to administer payroll and to maintain manual or computerized accounting records. This program is ideal for someone with some office administrative assistant or clerical experience who would like to move to a position in bookkeeping, accounting or payroll. It is also useful for someone who needs to manage the finances of their own business.
FULL TIME PROGRAM – The full time program is designed for students who want to study at an accelerated pace so they can graduate faster and start working sooner. The full time program runs for 12 weeks, with classes scheduled Monday through Friday from 9:00 am to 3:30 pm.
PART TIME PROGRAM – The part time program is designed for students who need a flexible schedule, with classes scheduled for evenings and weekends. The part time program takes a bit longer to complete, but it allows students to hold a full time job and study on the side. Students register and pay for each course separately. The first course students should take is 'Bookkeeping' because it is required before taking some of the other courses such as QuickBooks and Sage Accounting. Credit may be given for equivalent courses taken at other schools (maximum 3 courses, proof required). The part time program can be completed in 1 to 3 years depending on the course load selected by each student. Course costs are subject to change each term; future course offerings may charge different amounts.
PROGRAM CURRICULUM – The program consists of the following courses:
Bookkeeping
Payroll
Business Office Communications
Microsoft Excel – Level 1
Microsoft Excel – Level 2
Sage Computerized Accounting – Level 1
Sage Computerized Accounting – Level 2
QuickBooks – Level 1
QuickBooks – Level 2
Job Search (required for full time students only)
---
PREREQUISITES
Students should meet the following prerequisites before registering:
Completion of secondary school (any country)
Good English language proficiency; We highly recommend English 11 or equivalent level.
Students with no computer experience should take a basic computer course before starting this program; we recommend our course Getting Started with Computers for novices and our course Microsoft Word – Level 1
---
GRADUATION REQUIREMENTS
To graduate, students must meet all the following requirements:
Successful completion of all program courses
Minimum 65% final mark for courses
Part time students who have finished all the program courses must submit the following form to apply for graduation: Application for Graduation – Accounting and Payroll Administration Diploma (Part Time).
---
FUTURE EMPLOYMENT
The Job Search component will help transition students to their new career. Based on 2017 statistics, 87% percent of our graduates found employment within 6 months after completing the program.
---
STUDENT FEEDBACK
I found the Accounting and Payroll Admin course very helpful. The instructors have 'real' experience and are open to discussions about practical situations we might encounter at work. They give advice. It's very helpful. Now I feel I have the skills and am prepared to work in a related position.
The course was great for me. I learned a lot about accounting in Canada.
The course was intense but good. I would recommend this course to others.