COMPUTER COURSES
---
PROGRAM DESCRIPTION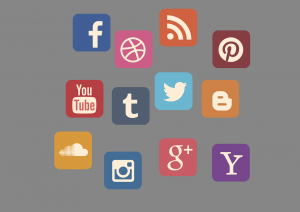 COMPUTER KEYBOARDING
Almost all jobs require computer keyboarding as a necessary skill! Typing quickly and accurately is an important skill for any office position. This course will teach you to type correctly, faster and effortlessly so you can bring this valuable skill to the marketplace and your job. We will show you the correct techniques using a variety of drills and programs which will motivate you to improve.
★ This course is one component of the program Administrative Assistant Certificate.
GETTING STARTED WITH COMPUTERS
This course is a fun and hands-on introduction for those who are new to computers. After a brief overview of how computers work, the course uses hands-on exercises to develop a basic level of understanding and comfort with Windows computers. Topics covered include: use the mouse to access pull-down menus, create folders, copy files, delete files and manage files on the desktop.
INTRODUCTION TO SOCIAL MEDIA
Why are millions of people signing up to social media sites? This course teaches what social media has to offer and how to get started with exploring the hundreds of sites available. A different social media site is covered each night. Topics covered include: Twitter and how to tweet, blogs and how to start one, LinkedIn and Facebook.
WEBSITE BASICS
Explore the basic concepts of web development by creating your first web page. Learn how web pages show up in your browser, and the essential components required. Workshop participants will create a functional web page using the elements covered in the class. Topics covered include: introduction to HTML code, hyperlinks, how to add images and how to format text.
WINDOWS FILE MANAGEMENT
Learn how to organize and manage your filing system on Windows computers. These are essential skills for all successful computer users! Topics covered include: create and save files, find and retrieve files, rename files, and copy/move/delete files.
★ This course is one component of the program Administrative Assistant Certificate.