COMPUTER COURSES
---
PROGRAM DESCRIPTION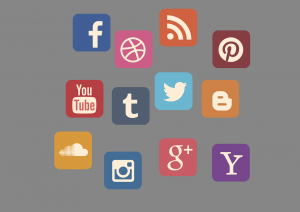 Below are some of the regular courses we offer. To see all current courses click the GREEN button.
COMPUTER KEYBOARDING
Almost all jobs require computer keyboarding as a necessary skill! Typing quickly and accurately is an important skill for any office position. This course will teach you to type correctly, faster and effortlessly so you can bring this valuable skill to the marketplace and your job. We will show you the correct techniques using a variety of drills and programs which will motivate you to improve.
★ This course is one component of the program Administrative Assistant Certificate.
POWER POINT
Learn to create and share dynamic visual presentations You can add polish to presentations that will captivate your audience.
INTRODUCTION TO SOCIAL MEDIA
Why are millions of people signing up to social media sites? This course teaches what social media has to offer and how to get started with exploring the hundreds of sites available. A different social media site is covered each night. Topics covered include: Twitter and how to tweet, blogs and how to start one, LinkedIn and Facebook.
Excel
Microsoft Excel – Level 1 teaches you how to create and edit professional-looking spreadsheets. Learn to format and enhance worksheets and use simple formulas. No experience in Excel is necessary but basic familiarity with using a computer is necessary. In the Excel Level 2 course, course you will learn how to apply basic skill sets along with some intermediate to advanced functions to manage and audit numerical reports. Work with various functions to perform calculations, customize charts, and look at various features for managing different lists.
MS Word
90% of all work done on a personal computer is word processing. Learn how to use Microsoft Word to write and print out letters and much more. Create, edit, enhance, open and save files and print documents. The MS Word Level 2 course offers intermediate skills such as inserting pictures or shapes, setting up columns of information, saving repetitive pieces of text or graphics for easy access at a later date, styles and templates to produce professional-looking business documents. Prerequisite: Word Level 1 or equivalent.
Sage Accounting
In this computerized accounting program for PCs you will learn how to navigate in each of the windows, create, setup, and customize a company and record common journal entries for a business. You will experience processing day-to-day transactions such as sales invoices, customer payments, bills and expenses, bill payments, credit cards, sales tax payments, banking, receivable and payables management and financial statement reporting. Prerequisite: Basic computer skills and the Bookkeeping course.
QuickBooks
Using the QuickBooks Online version, learn to create a chart of accounts, set up data files, make journal entries and back up data. In level 1, learn accounts payable functions, such as creating new vendors, editing vendor information, printing cheques and paying bills. Accounts receivable functions covered include creating new customers, entering sales and recording payments. Payroll functions include creating employees, setting payment preferences and tax tables, writing cheques and processing government remittances. Prerequisite: a working knowledge of Windows. Basic computer, bookkeeping or accounting knowledge would be an asset. Level 2 is a continuation of basic features for daily computerized accounting tasks using QuickBooks and will introduce some of the more advanced functions and capabilities of QuickBooks. Students will look at how to create company files, and deal with more advanced tasks for receivables, payables, inventory and payroll. Lesson 1: Setting Up Data Files and Customizing Settings. Lesson 2: Banks and Credit Cards. Lesson 3: Budgets, Classes, Inventory and Security. Lesson 4: Additional Payroll Features. Lesson 5: Working with Foreign Currencies. Lesson 6: Miscellaneous Items such as Preparing Customer Statements, Charging Interest on Overdue Accounts, NSF Cheques,Handling Bad Debts,Making Records Inactive,Handling WCB Premiums,Using Job Tracking,Customizing Your Reports.