INTERIOR DECORATING & DESIGN DIPLOMA
If you want to contact the program coordinator directly please email choicesbea046@gmail.com
---
PROGRAM DESCRIPTION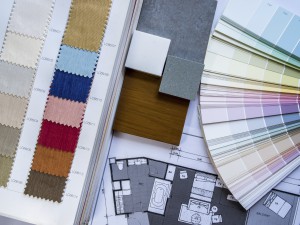 Fulfil your passion and turn your creative talent into a rewarding career: become a Professional Interior Decorator! This program is for those who are seeking employment in the interior decorating industry, for those wanting to start an interior decorating business or for homeowners who wish to decorate their homes with professional looking results.
PART TIME PROGRAM
Take advantage of this opportunity to work towards a change in career or to enhance your skills and knowledge in the decorating industry. The part time track is designed for students who need a flexible schedule, with classes scheduled for evenings and weekends. Studying part time takes a bit longer to complete the program, but it allows students to hold a full time job and study on the side. Students pay separately per course as they register. The diploma can be achieved in 1 to 4 years depending on the course load selected. Courses are scheduled Monday through Thursday evenings on a rotating basis. The courses are offered spread out over the Fall, Winter and Spring terms.
---
PREREQUISITES
To register, students must meet all the following requirements:
Good written and oral English language skills; English language assessment is available at all information sessions
Basics of Design is a prerequisite to all other courses; students who enroll in Basics of Design can also take Colour & Schemes at the same time
---
GRADUATION REQUIREMENTS
To graduate, students must meet all the following requirements:
Successful completion of all program courses
Minimum 80% attendance for all program courses
Part time students must complete the program within 4 years
---
FUTURE EMPLOYMENT
Graduates can start their own business and work independently as a Professional Interior Decorator. Our graduates also work in management or as associates for companies selling or distributing lighting fixtures, furniture, fabric, tile, flooring, plumbing and bath fixtures, bedding or home accessories. Graduates can also apply for specialized positions as:
Associates in design and architectural firms
Company product representatives
Stagers
Renovators
Kitchen designers
---
COURSE OUTLINES
BASICS OF DESIGN
There are no decorating rules, but there are guidelines which give a home a professionally decorated appearance. We will study the application of the elements (line, space, texture, colour, light) and the principles (proportion and scale, balance, focal point, rhythm, unity) of design. This course is a prerequisite to all other courses in the program.
BACKGROUND COVERINGS
Learn about the types, application and selection of ceiling, wall and floor coverings.
BUSINESS READINESS
Learn what is involved in setting up and maintaining a decorating business, how to market effectively and how to create an efficient working environment.
CADSOFT
Learn the software program used for everything from space planning to creating 3D colored presentations. The lessons will require a laptop.
COLOUR & SCHEMES
Colour is one of the most stimulating and influential decorating elements. This course presents the variables of colour theory – including psychology, temperature, value and intensity – and applies them to colour schemes to create the desired atmosphere and to enhance furnishings throughout a dwelling. This course can taken in conjunction with Basics of Design.
DECOR ACCENTS
Learn about functional and easthetic aspects, with an emphasis on selection and application. Accessories are the personal finishing touches in colour, shape, and texture that affect a decorating scheme. Learn how to select, place and highlight them to achieve the maximum impact. Prerequisites: Colour & Schemes and Lighting Applications.
DECORATING FABRICS
Learn the characteristics and variables that affect natural and synthetic decorating fabrics, including weaves, the application of colours, durability, and maintenance. We will discuss fabric content, pattern mixes, and the textures that are most appropriate for each purpose and decorating style. A plain edge is required. Prerequisites: successful completion of Basics of Design and Color & Schemes.
FURNITURE SELECTION
Learn about casegoods and upholstery.
KITCHEN PLANNING
This is an introduction to the many elements that make up a functional kitchen.
LIGHTING APPLICATIONS
Light is required to create the desired mood and to appreciate the decorating products chosen to beautify dwellings. Topics covered include aesthetics of artificial light, selection and placement of lighting, general lighting, task lighting and accent lighting. Prerequisites: successful completion of Basics of Design, Colour & Schemes and Space Planning.
MODERN AND ECLECTIC STYLES
Learn about the development of products over the past 100 years.
PERIOD STYLES
Learn about the elements that comprise specific styles throughout history.
PERSPECTIVE DRAWING
Learn about the development of a room, from 1 point to 30 degree isometric drawings.
PROJECT MANAGEMENT
Learn about the requirements for working on client projects.
RESIDENTIAL ARCHITECTURE
Learn the defining characteristics that make a house a specific style.
SMALL SPACE DECOR
The physical design in small dwellings can present unique decorating challenges. Learn how to apply background coverings and select furnishings to effectively create actual and visual space to embellish features and complement the decorating style.
SPACE PLANNING
Learn how to plan and manage the use of space as part of an overall design plan. Topics covered include how to develop traffic patterns within the confines of spaces, redesign spaces, prepare elevations and establish furniture arrangements in regards to focal points.
WINDOW COVERINGS
The purpose of ceiling, wall and floor coverings is to enhance the architectural features, furniture and accessories throught a dwelling. Topics covered include types of window coverings, placement, preparing elevations and coverings most appropriate to each decorating style. Prerequisites – successful completion of Colour & Schemes.
FINAL PROJECT
Apply all that you have learned by completing a final project.
---
STUDENT FEEDBACK
Bea's incredible knowledge of teaching interior decorating is reflective of the success of her students. She is one of the most gifted teachers I have had the privilege to learn from. Bea continues to provide up to date information to her students on an industry that is always evolving and she doesn't lose sight of the guidelines to follow.
Leona Kenny