EARLY CHILDHOOD EDUCATION – BASIC CERTIFICATE
New: ECE Professional Development Opportunity
We are offering a free Community of Practice series
BC Early Learning Framework
. This is perfect for early childhood educators, strong start teachers, kindergarten teachers and after-school care providers. Click
here
for a brochure with more detailed information. Click
here
to access our registration page.
New: ECE Professional Development Opportunity
We are offering a free Community of Practice series
Building Curriculum from an Indigenous Story: Incorporating Indigenous Perspectives in Early Learning Environment
. This is perfect for early childhood educators, strong start teachers, kindergarten teachers and after-school care providers. Click
here
for a brochure with more detailed information. Click
here
to access our registration page.
Sign up to get email notifications about this program
Subscribe here to get email alerts
when a new free information session is scheduled, when a new program intake is announced, or when a new opportunity to submit enrolment applications becomes available. You can unsubscribe from our notification service at any time by replying to our email with "Unsubscribe" in the subject line.
---
PROGRAM DESCRIPTION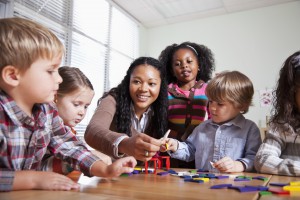 This basic Early Childhood Education (ECE) program is designed for those planning to care for and educate young children 3-5 years of age in preschool, group child care centres, "early learning" programs and "family places".
The ECE – Basic Certificate program offered by Burnaby CCE is approved by the Early Childhood Registry of the BC Ministry for Children & Families.
The course content and competencies are similar to those of other approved colleges. Our pedagogical vision includes the current practices of responsive curriculum, inquiry based learning and the curriculum from the BC Early Learning framework.
The ECE – Basic Certificate program is offered part time and full time.
The part time program has classes scheduled for evenings and Saturdays. Students can join the part time program in January or September, and can choose a completion schedule of 2 years or 3 years.
The full time program is scheduled to run Monday – Friday, 9:00 am – 3:30 pm. Students can join the full time program in September.
Successful completion of 14 courses (including 3 practicums, total 9 weeks) is required for licensing by the Early Childhood Educator (ECE) Registry.
---
APPLICATION REQUIREMENTS
Registration in ECE courses is only open for students who have completed the application requirements and have been accepted into the program.
To apply, submit the following:
How to submit the application package:
Please submit a complete application package; we cannot accept incomplete packages that are missing required documents
Online submission: (1) Email the package to ece@burnabyschools.ca and (2) pay the ECE Basic Application Fee using the green button at the top of this page and use course code 3000
In person submission: Bring the package and ECE Basic Application Fee to Burnaby Continuing Education, 5325 Kincaid St, Burnaby BC V5G 1W2
Once this application is submitted, you will be contacted for a interview and English test if required
---
GRADUATION REQUIREMENTS
To graduate, students must meet all the following requirements:
Completion of all assignments, presentations and tests
Successful completion of practicums
A minimum of 65% in each course
Demonstration of professional standards of behaviour
---
FUTURE EMPLOYMENT
Graduates of our program work in preschools, group child care centres, early learning programs and family place playrooms.
Approximately 90% of our students find employment within 6 months of graduating from our program.
---
STUDENT FEEDBACK
Meet Krassimira – ECE Basic Graduate; ECE Post Basic Student
Why did I take the ECE program?
When my daughter was two and a half years old I started taking her to Strong Start. We lived in Burnaby at the time and we were going to one of the local schools. We both fell in love with the teacher, a very special lady with a big heart full of kindness and patience for children and parents. I didn't know much about the different approaches and philosophies to Early Childhood Education back then, however, I could tell that this teacher loved her job. I noticed the way she was setting up the environment in her classroom as well as the materials she was offering to the children were different than the conventional classroom. I learned that the Strong Centers in the Burnaby school district were inspired by the Reggio Emilia approach and were following the children's interests. After my daughter started Kindergarten I enrolled in the Basic ECE Program with the Burnaby School District.
What were the benefits of taking the ECE basic program?
The Basic ECE program offered by the Burnaby School District is designed for people with busy schedules like myself, working full time jobs and taking care of their families. The classes are in the evening or sometimes on Saturday. Students can choose to enroll in the 2 or 3 year program. The program is run by an amazing team of instructors who have significant experience in the ECE field and are very knowledgeable and supportive. I think that building close relationships between instructors and students is creating a very positive learning environment. The Burnaby ECE program is offering an affordable high quality education that gives you the knowledge and confidence you need to become an ECE professional.
What are the best things about the ECE basic program?
I really enjoyed our evenings of sharing and discussions in a safe, welcoming environment, surrounded by amazing instructors and classmates, driven by their love for the children and their dedication to provide the best care possible. What doors opened for you after graduating from the ECE Basic program? Two years ago, I opened my home-based child care center. Graduating from the Basic ECE program gave me the confidence in my skills and knowledge that I needed in order to build an engaging high quality program.
Why did you return to school to take the Post Basic program?
Sometimes I get asked by parents why I returned to take the ECE Post Basic program if I'm already running my own daycare. When the principal at my daughter's school sends the parents an email, he always ends it with the same quote "He who dares to teach must never cease to learn." (Anonymous) This is probably the main reason why I went back to school. I think that as ECE professionals we have to always be open to learning so we can provide the best care to the children in our centers.
What do you love about the Post Basic program?
The courses I'm taking now are engaging and inspiring, encouraging me to become a more reflective teacher and to embrace the principles of the Reggio Emilia philosophy in my practice.

Taking the ECE program has been very enlightening. It has completely changed my perspective of the intricate workings of children's development and innate curiosity of the world around them. This course has taught me how as an Educator I can support children's learning and to provide an environment and curriculum to strengthen their learning. The best things about the ECE program at Burnaby Community & Continuing Education are the instructors and the school as a whole. They have a willingness to work with each student and their individual learning styles.
Tammy Harper (2019 Grad)
Just wanted to also thank you and all the teachers we had during our course. After a couple years in the field, you become very thankful for the experiences in school and the value of Reggio that I have come to love. I'm thankful for the education I received and the perspective I have now as an ECE.
Brooke McBoyle (November 2016)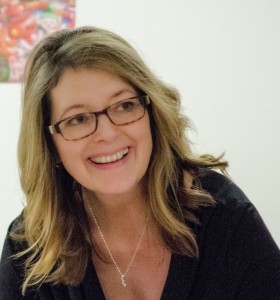 I began my journey with Burnaby Continuing Education in 2004. In 2007, I opened Childgarden Preschool. The Early Childhood Education was an incredibly inspiring program, far exceeding my expectations. The instructors are passionate, inspiring, very knowledgeable and deeply caring about each student's success. The courses are detailed and in depth; giving you a thorough foundation of knowledge that will spark your future in ECE. I believe the instructors and programing shaped my future as a 2012 recipient of The Prime Minister's Award of Excellence in Early Childhood Education; a result of preschool parent nominations. I now have a passion for the Reggio Emilia approach flamed by the experience and enthusiasm of the instructors. I am forever grateful to them for sharing their insight, vision and wisdom.
Sue Woodward (Owner of Childgarden Preschool, Coquitlam, BC)