EARLY CHILDHOOD EDUCATION – POST BASIC DIPLOMA
Sign up to get email notifications about this program
Subscribe here to get email alerts
when a new free information session is scheduled, when a new program intake is announced, or when a new opportunity to submit enrolment applications becomes available. You can unsubscribe from our notification service at any time by replying to our email with "Unsubscribe" in the subject line.
---
PROGRAM DESCRIPTION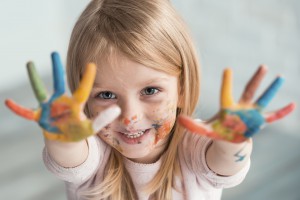 Educators who have already completed Early Childhood Education – Basic Certificate may enrol in this program to gain additional specialty diplomas.
The specialties offered at this time are:
INFANT & TODDLER
INCLUSIVE PRACTICES (formerly called Special Needs)
The ECE – Post Basic Diploma program offered by Burnaby Community & Continuing Education is approved by the Early Childhood Registry of the BC Ministry for Children & Families.
---
APPLICATION REQUIREMENTS
Registration is only open for students who have completed the application requirements and have been accepted into the program.
To apply, submit the following:
Copy of ECE certificate to practice (licence)
Copy of ECE Basic transcript, certificate and other documents relevant to ECE Basic training
Copy of valid First Aid certificate
Two page autobiography (include your ECE philosophy, image of the child, values, interests and the reasons for choosing to care and educate young children in inclusive and multiage childcare settings)
Proof of completion of English 12 or Communications 12 with a C+ OR will write or has written an English test with BCCE
3 signed reference letters; at least one should be from past employment/study
Completed form for Consent to a Criminal Record Check or Sharing of Existing Criminal Record Check
Completed form for ECE Student Medical Examination – Physician's Report
Submit the ECE Post Basic Application Fee $30 (waived for returning BCCE students – within 5 years)
How to submit the application package:
Please submit a complete application package; we cannot accept incomplete packages that are missing required documents
Online submission: (1) Email the package to ece@burnabyschools.ca and (2) pay the ECE Post Basic Application Fee using the green button at the top of this page and use course code 4000
In person submission: Bring the package and ECE Post Basic Application Fee to Burnaby Continuing Education, 5325 Kincaid St, Burnaby BC V5G 1W2
Once this application is submitted, you will be contacted for a interview and English test if required
---
FUTURE EMPLOYMENT
Graduates of our program work in preschools, group child care centres, early learning programs and family place playrooms.
---
STUDENT FEEDBACK
Thank you very much for all your support Elaine, it has been so wonderful meeting you and the other instructors – I've learned so much from you all and count myself lucky to have made so many great relationships with people I consider my mentors.