Program Description
---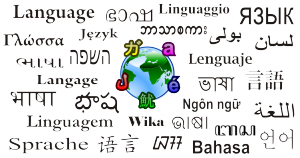 FRENCH
Our conversationally oriented French courses will cover the basics of speaking and reading. The first level is designed for students who have had little or no instruction in or exposure to the language. Once students improve, they can progress through all the courses. The instructor is a fun, dynamic person with vast experience in teaching and traveling. The textbook (Bescherelle – English edition) is available for purchase at the school on the first day of class for $25.00.
ITALIAN
Are you traveling to Italy soon? Use this course to learn the essentials of the Italian language to help with daily issues while traveling; this is a beginner course and no previous knowledge of Italian is required. Topics covered include: greetings, common expressions, how to order from a menu, and how to ask for directions. No textbook is required. The teacher will provide handouts and links to helpful websites.
KOREAN
This course is designed for people with little or no knowledge of the Korean Language. Korean is a phonetic language, thus making it easy to learn to read. The course includes basic grammar and communication phrases. The instructor is certified to teach Korean as a Foreign Language and has many years of teaching experience. No textbook required; handouts will be provided.
MANDARIN
Our courses are designed for people with little or no knowledge of Mandarin Chinese. These courses help students to master pronunciation through English letters (HanYuPinYin). Students will pick up basic communication phrases and sentences using topics related to daily life as they are led to learn and internalize the sounds of Mandarin Chinese. When complete, students will confidently pronounce HanYuPinYin noted Chinese characters and phrases and will have learned to use various online resources to facilitate their learning. Access to the required online course textbook is included in the course fee.
SPANISH
Our Spanish language courses are taught by native Spanish speaking instructors. Courses are offered at 2 locations: Burnaby Central Secondary and Burnaby South Secondary. The textbook is extra ($35) and can be purchased on the first day of class.
Current Course Offerings
---
Course costs are subject to change each term; future course offerings may charge different amounts.