Program Description
You are welcome to attend a free information session to speak to an advisor in person.
---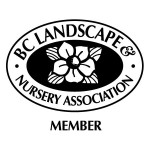 This part time diploma program covers information required for employment as a residential landscaper, including business fundamentals. It is industry approved and developed in cooperation with the BC Landscape and Nursery Association and also prepares participants to write the Landscape Industry Certified Technician and the Provincial Trades Qualifications Exam.
This program will be of interest to those considering a career in the landscape industry, are starting their own business in the landscape industry, or are currently in the industry and wish to update their knowledge and provide more comprehensive services.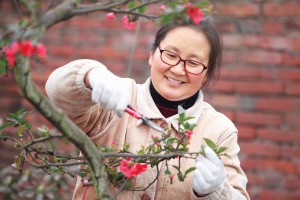 Topics covered include:
Ornamental plants
Irrigation
Plant identification
Plant installation
Soils
Design fundamentals
Grading and drainage
Landscape maintenance
Turf
Pruning
Integrated pest management
Business fundamentals
Participants can complete this program on a part-time basis in two semesters of 9 weeks each; the semesters are scheduled for September-December and January-March.
Current Course Offerings
---
PREREQUISITES – Students should meet all the following prerequisites before registering:
Proficiency in English
Students must arrange their own transportation to off-site events
---
Course costs are subject to change each term; future course offerings may charge different amounts.
RESIDENTIAL LANDSCAPE TECHNICIAN DIPLOMA – SEMESTER 1
Course Schedule
18 sessions
2018-Jan-10 to 2018-Mar-11
Wednesdays 6:30 pm to 9:30 pm
Sundays 9:00 am to 12:00 pm
RESIDENTIAL LANDSCAPE TECHNICIAN DIPLOMA – SEMESTER 2
Course Schedule
18 sessions
2018-Jan-10 to 2018-Mar-10
Wednesdays 6:30 pm to 9:30 pm
Saturdays 1:00 pm to 4:00 pm
RESIDENTIAL LANDSCAPE TECHNICIAN DIPLOMA – SEMESTER 2
Course Schedule
18 sessions
2018-Jan-11 to 2018-Mar-15
Thursdays 6:30 pm to 9:30 pm
Saturdays 9:00 am to 12:00 pm
COURSE LOCATION
Riverway West School
4340 Carson Street
Map