PROGRAM DESCRIPTION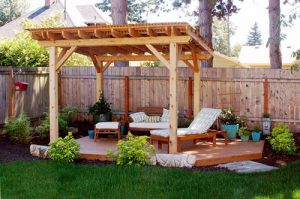 Hardscape Installation Certificate
If you are new to Hardscape Installation, this part time program will introduce you to basic professional techniques with a focus on the use of hand tools.
Topics covered include:
Supplies and tools
Walkways, driveways and patios (concrete paver, brick, stepping stone, flagstone, gravel)
Walls (dry stack, engineered, manufactured, wood, gabion, live)
Wood features, fences, setting posts
Water features
Low voltage lighting
Garden accents
Safety
Estimating and design
PREREQUISITES – Students should meet the following prerequisites before registering:
Hardscape installation is physically challenging work and participants should be in good physical condition
Students are expected to wear steel toe work boots, gloves, safety glasses and weather-hardy workwear for the hands-on portion of the class
---
PROGRAM REGISTRATION
Classes run Monday evenings and Saturday afternoons. The course includes both classroom study and hands-on practice that may be off-site (transportation required).
Register
Cost
Course schedule
Course location
Course ID 1002-1


Register online

$695
16 session
02-OCT-2017 to 04-DEC-2017
Mondays 6:30 pm to 9:00 pm
— and —
Saturdays 1:00 pm to 4:30 pm
Riverway West
4340 Carson Street


Map


— and —
Some classes will be off-site
Course costs are subject to change each term; future course offerings may charge different amounts.