ORGANIC GARDENING CERTIFICATE
---
PROGRAM DESCRIPTION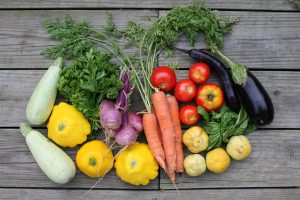 We are excited to announce a new Organic Gardening Certificate program that will be offered in the Winter Semester of 2019-2020.
You will learn to garden sustainably, without pesticides or chemical fertilizers, by working within the ecosystem that is a garden. Armed with practical advice and the latest cutting-edge information about sustainable gardening, you will fundamentally change the way you garden. Be prepared for a life-changing experience!
Please check back in November for full course details.
---
INSTRUCTOR BIO
Jo Tobias
Jo is a Regenerative Soils Consultant, a Permaculture practitioner through the Permaculture Institute of Australia, and an Organic Land Care practitioner through Gaia College.
---