PROGRAM DESCRIPTION
Building Caretaker Certificate
For full details about this program, please attend a FREE INFORMATION SESSION. Click here for dates/times of upcoming information sessions.
OverviewPrerequisitesGraduation requirementsFuture employmentInstructor bioStudent feedback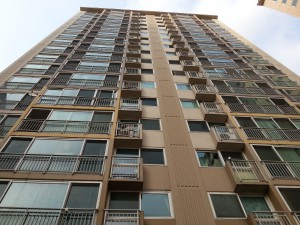 This theory-based course provides the knowledge required to qualify as a building caretaker of an apartment complex or a residential strata corporation.
Topics covered include:
Office systems and procedures
Facility management — repairing sinks, patching drywall, preventative maintenance
Cost control and budgeting
Risk management and safety issues — fires, pest control, HVAC, water damage
Waste management — recycling, green waste, composts
Building service equipment and supplies — cleaning and cleaning contractors
Equipment — life cycle, cost analysis
Contractors and consultants — how to hire and manage
Time management
Effective communication skills
WHMIS
WCB's Occupational Health and Safety Regulations
CPR First Aid
Resume writing
Students should meet the following prerequisites before registering:
At least 19 years old
Strong English skills
English language assessment is available after the free information sessions.

To graduate, students must meet all the following requirements:
Minimum mark 70% on all quizzes and exams
A certificate will be issued upon successful completion of the course.

Graduates of the program will be qualified to apply for positions as handymen or caretakers in apartment buildings or residential strata corporations.

Barry Dallas
Barry is the Managing Director of Sundown Consulting Services Ltd. He has well over 35 years in the building service industry, and has been performing cleaning audits and teaching since 2000. Barry is also a past president of the British Columbia Contract Cleaning Association and a current member of the International Facilities Management Association (IFMA).

Excellent course. Very knowledgeable instructor.
December 2016
Wonderful course – instructor and classmates.
December 2016
Knowledgeable instructor; fun, informative teaching.
It sure did a world of difference for me becoming self-employed. I'm now one of three handymen working for a property management company. I'm certain that without the accreditation of the Building Caretaker Certification course this would not have been possible.
REGISTRATION
Current course offeringsRefund policy
Course costs are subject to change each term; future course offerings may charge different amounts.
Course ID
Course dates / times
Course location
Cost
How to register
1601-2
April 11, 2017 to May 31, 2017
Tuesdays | Wednesdays
6:30 pm to 9:30 pm
16 sessions
Burnaby Central Secondary
6011 Deer Lake Parkway


Map

$425
Registration is now closed
Registration by phone or in person
:
A refund request must be submitted in writing and must include the original course registration receipt.
Fee payments originally made by credit card are credited back to the same card; for expired or invalid credit cards, refunds are made by cheque. Fee payments originally made by cash or cheque are made by cheque. Please allow 3 weeks for processing.

RELATED COURSES AND PROGRAMS