PROGRAM DESCRIPTION
Organic Horticulture Specialist Certificate
For full details about this program, please attend a FREE INFORMATION SESSION. Click here to check for upcoming information sessions.
OverviewPrerequisitesGraduation requirementsFuture employmentStudent feedback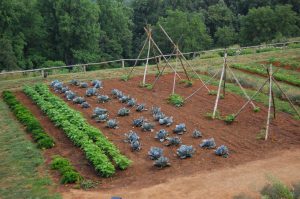 Whether you are already a landscape professional, just beginning your education, or simply learning for personal enjoyment, this course will give you the knowledge you need to become a better gardener.
You will receive a thorough introduction to the science and practice of organic horticulture, facilitating a profound shift in ecological awareness.
Going way beyond the idea of pesticide and fertilizer product substitution, you will understand the concepts of landscape health management as opposed to pest management, building a holistic decision making framework for creating and maintaining vibrantly healthy gardens and landscapes, including turf.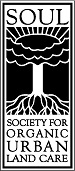 This course prepares you to:
Grow fabulous, healthy gardens
Gain essential skills to start or enhance your business in the rapidly growing organic land care industry sector
Write the SOUL (Society for Organic Urban Land Care) Organic Accreditation exam for land care professionals
Earn generous continuing education credits for landscape professionals to maintain industry certifications (ISA/CNLA/BCSLA)
Become involved in SOUL (Society for Organic Urban Land Care) and share your knowledge with your community through workshops, talks and other creative ways
Students should meet the following prerequisites before registering:
Have internet access
Have an email account
Have basic gardening tools (including bypass pruners)
Students must arrange their own transportation to off-site events
To graduate, students must meet all the following requirements:
Minimum 90% attendance
Satisfactory completion of all assignments
This course partially satisfies the requirements of:
Gaia College: core course for Diploma in Organic Land Care
Royal Roads: core course for Joint Royal Roads / Gaia College Diploma in Organic Land Care
Seneca College: core course for Organic Land Care Fundamentals – Level 1 (Seneca College refers to this course as "Fundamentals of Organic Land Care")
For landscapers, a certificate in organic horticulture will appeal to many customers. Organic gardening practices are becoming a customer priority. Provide the latest, cutting-edge, organic-based services to your customers with the knowledge you gain in this program.

I just wanted to drop you a note to say how much I enjoyed your class. It was a real eye opener for me and has given me a new appreciation of why organic practices are the only way. Thank you for sharing your knowledge and making the class and outings such an enjoyable experience. I'm so excited to apply the information that you taught us in my own yard!
REGISTRATION
Current course offeringsRefund policy
Course costs are subject to change each term; future course offerings may charge different amounts.
Course ID
Course dates / times
Course location
Cost
How to register
1009-1
15 sessions
Tuesdays & Thursdays
6:30 pm to 9:30 pm
September 19, 2017 to October 28, 2017
— and —
Saturdays 1:00 pm to 4:00 pm
October 7, 21, 28, 2017
Riverway West
4340 Carson Street


Map

— and —
Various local parks / gardens

$695
Online:

Register now


By phone: see numbers below
In person: see locations below
Registration by phone or in person
:
A refund request must be submitted in writing and must include the original course registration receipt.
Fee payments originally made by credit card are credited back to the same card; for expired or invalid credit cards, refunds are made by cheque. Fee payments originally made by cash or cheque are made by cheque. Please allow 3 weeks for processing.

RELATED COURSES AND PROGRAMS