Program Description
---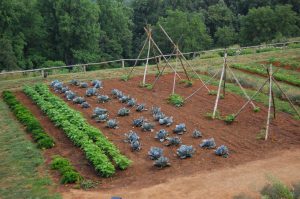 Whether you are already a landscape professional, just beginning your education, or simply learning for personal enjoyment, this course will give you the knowledge you need to become a better gardener.
You will receive a thorough introduction to the science and practice of organic horticulture, facilitating a profound shift in ecological awareness. Going way beyond the idea of pesticide and fertilizer product substitution, you will understand the concepts of landscape health management as opposed to pest management, building a holistic decision making framework for creating and maintaining vibrantly healthy gardens and landscapes, including turf.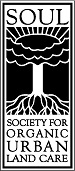 This course prepares you to:
Grow fabulous, healthy gardens
Gain essential skills to start or enhance your business in the rapidly growing organic land care industry sector
Write the SOUL (Society for Organic Urban Land Care) Organic Accreditation exam for land care professionals
Earn generous continuing education credits for landscape professionals to maintain industry certifications (ISA/CNLA/BCSLA)
Become involved in SOUL (Society for Organic Urban Land Care) and share your knowledge with your community through workshops, talks and other creative ways
Current Course Offerings
---
PREREQUISITES – Students should meet all the following prerequisites before registering:
Have internet access
Have an email account
Have basic gardening tools (including bypass pruners)
Students must arrange their own transportation to off-site events
---
Course costs are subject to change each term; future course offerings may charge different amounts.
ORGANIC HORTICULTURE SPECIALIST CERTIFICATE
Course Schedule
15 sessions
2018-Apr-10 to 2018-May-19
Tuesdays 6:30 pm to 9:30 pm
Thursdays 6:30 pm to 9:30 pm
Saturdays 1:00 pm to 4:00 pm
Course Location
Riverway West School
4340 Carson Street
Map
(Some classes are off-site)