PROGRAM DESCRIPTION
OverviewDetailsPre-requisitesGrad requirementsInstructor bioStudent comments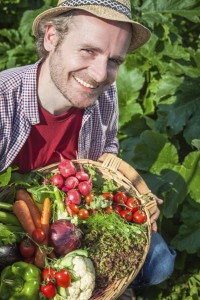 Finally, a comprehensive organic gardening course for urban garden enthusiasts! Gather with like-minded, environmentally conscious gardeners and:
Learn to create gardens without harmful chemicals
Become involved with SOUL (Society for Organic Urban Land Care) and share your knowledge with your community
Gain essential skills to start or enhance your own business in the rapidly growing organic land care industry
Prepare to write the SOUL Organic Certification exam for land care professionals
Earn generous continuing education credits to maintain your industry certifications (ISA, CNLA, BCSLA, SOUL)
Be prepared for a major shift in paradigms! This is a gardening course, and so much more — this course is intense, challenging and inspiring. Students have called it "life changing" because once we truly understand the connection between soil health, plant health, human health and environmental health, we look at the world with different eyes.
This program is offered in partnership with Gaia College (www.gaiacollege.ca).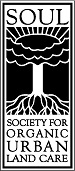 Topics covered include:
Botany/adaptions within ecosystems
Soil ecosystems
Soil testing
Soil fertility management
Composting
Teas and brews
Water wise gardening
Permaculture design
Garden bed installation
Pruning
Landscape health
Lawns
Garden design and construction
Students should meet the following prerequisites before registering:
Have internet access
Have an email account
Have basic gardening tools (including bypass pruners)
Students must arrange their own transportation to off-site events
To graduate, students must meet all the following requirements:
Minimum 90% attendance
Satisfactory completion of all assignments and online quizzes
Catherine Dale
Catherine completed my Journeyman certification in Landscape Horticulture in the early 1990's. After a decade of maintenance work in the industry, she started to wonder about just how educated she was. I was treating the symptoms, not the cause of the sick landscapes she was "caring" for. She wanted to work with nature and organic principles, not be at war with the garden. Time for an awakening!
In partnership with the Burnaby School District, she teaches Gaia College's Organic Master Gardener program. She also instructs Plant Knowledge for Organic Gardeners and guest lectures in the Ecological Landscape Design program. These 3 courses are designed for professional and home gardeners to learn how to manage the landscape in an environmentally friendly way.
Catherine also teaches the Residential Landscape Technician program at Community & Continuing Education for the Burnaby School District. She has taught this entry-level program to landscapers for the past 17 years.
She is an instructor for the Horticulture Basics program offered by the BC Landscape and Nursery Association, preparing and presenting entry-level information to new landscape employees across the province.
Catherine also instructs modules in the Landscape Horticulturist Apprenticeship program for Levels 1 & 2. Graduates of this program become trades certified in Landscape Horticulture, a red seal program.
In 2004, Catherine received the "Educator of the Year" award from the BC Landscape and Nursery Association. In 2006, she was honoured with the City of Burnaby's Environmental Award for work at the Eagles Estate heritage garden on the shores of Deer Lake.
Catherine became SOUL certified in Organic Landcare in 2005. She looks forward to serving on the board of SOUL where her goal is to take Organic Landcare into the landscaping industry through education and certification.
Other Qualifications:
Instructor at Capilano College's Horticulture program in 2005-2006 teaching Soils and Integrated Pest Management
Over 30 years of experience in the horticulture industry, working for several municipalities, golf courses, private gardens, restoring heritage gardens and organically managing the GVRD's compost demonstration garden
Worked as head gardener on the mainland for the Land Conservancy restoring historical and cultural gardens
Completed the Provincial Instructor's Diploma in Adult Education
Involved with the Communities in Bloom program
Comments from previous students:
"I just wanted to drop you a note to say how much I enjoyed your class. It was a real eye opener for me and has given me a new appreciation of why organic practices are the only way. Thank you for sharing your knowledge and making the class and outings such an enjoyable experience. I'm so excited to apply the information that you taught us in my own yard!"
"I can't begin to say how meaningful. Like an epiphany, and I don't think that's overstating. Thank you for all that I have learned and for some eye opening discoveries."
"It has simplified my gardening life and will save me a ton of money. It definitely changed my view of my garden."